Festive Moose Set 250g Candle
Regular price

Sale price

£129.00
FRAGRANCES

Merry Pine: Invigorating, Refreshing and Natural.
Notes: Pine, eucalyptus, cedarwood, sandalwood and guaiac wood.

Rose & Clove: Velvety, Bright, and Soothing.
Notes: Rose, Geranium, Jasmine, Clove and Cedarwood

Blood Orange: Smokey, Warm and Joyful.
Notes: Orange, Brown Sugar, Clove and Ginger.

Patchouli & Vanilla: Herbal, Sweet and Playful.
Notes: Patchouli, Peppercorns, Herbals, Vanilla.

Bois: Woody, Warm, and Grounding
Notes: Spruce Pine, Mahogany, Cedar, Cyprus, Moss

Zeytin: Sweet, Earthy, and Elegant.
Notes: Olive Branch, Bergamot, Lemon, Musk, Vanilla

Feisty Rose: Luxurious, bright, and charming
Notes: Wild Rose, Peppercorn

Fico: Woody, velvety, and comforting.
Notes: Wild Fig, Geranium, Cedar, Woods

Safari: Fresh, clean, and uplifting
Notes: Sandalwood, Wheatgrass, Cactus Flower, Sage Brush, Cedar, Musk, Eucalyptus, Lemon.

Foliage: Lively, young, and optimistic
Notes: Maple Leaf, Magnolia, Tuberose

Fico: Woody, velvety, and comforting.
Notes:Wild Fig, Geranium, Cedar, Woods
About the Design

Introducing our delightful 3 Winter Moose Set, a charming addition to our esteemed Festive Winter Collection. This set of three candles showcases the beloved sketch-like moose face adorned with tangled festive objects in its antlers, capturing the essence of the holiday season in a whimsical and endearing manner.

Each candle in the 3 Winter Moose Set features a unique and captivating design, ensuring a delightful variety that will add a touch of magic to your holiday decor. Let's explore the individual designs:

Twinkle Lights Moose Candle: The first candle in the set showcases the Winter Moose with twinkle lights delicately woven through its antlers.

Santa Hat Moose Candle: The second candle in the set features the Winter Moose donning a  Santa hat, infusing the design with an adorable and festive touch. This design is a sweet reminder of the spirit of giving and the wonder of Santa's visit during the holiday season.

Christmas Tree Bubbles Moose Candle: The third candle boasts the Winter Moose with bubbles amid its festive antlers, symbolizing the joy and laughter that the holiday season brings.

Furthermore, each candle in the set shares the same delightful fragrance, ensuring a cohesive aromatic experience.

Packaged individually, each candle comes in separate, elegant packaging, making them ideal for easy gifting. Share the joy and magic of the holiday season with your loved ones by presenting them with these charming Winter Moose candles.

 
Size and Details

Wax: Soy Coconut Blend

Container: Ceramic

Dimensions:

400g/Four wick - H:6.35cm x D:5cm

250g/One wick - H:9 cm x D:8cm

250g/Three wick - H:5.1cm x D:12.4cm

From the design to the vessel, to pouring, this luxurious all-natural wax candle is a result of many handmade techniques. Each piece is individually hand crafted and hand poured to order in London, always using the finest ingredients and powerful fragrances.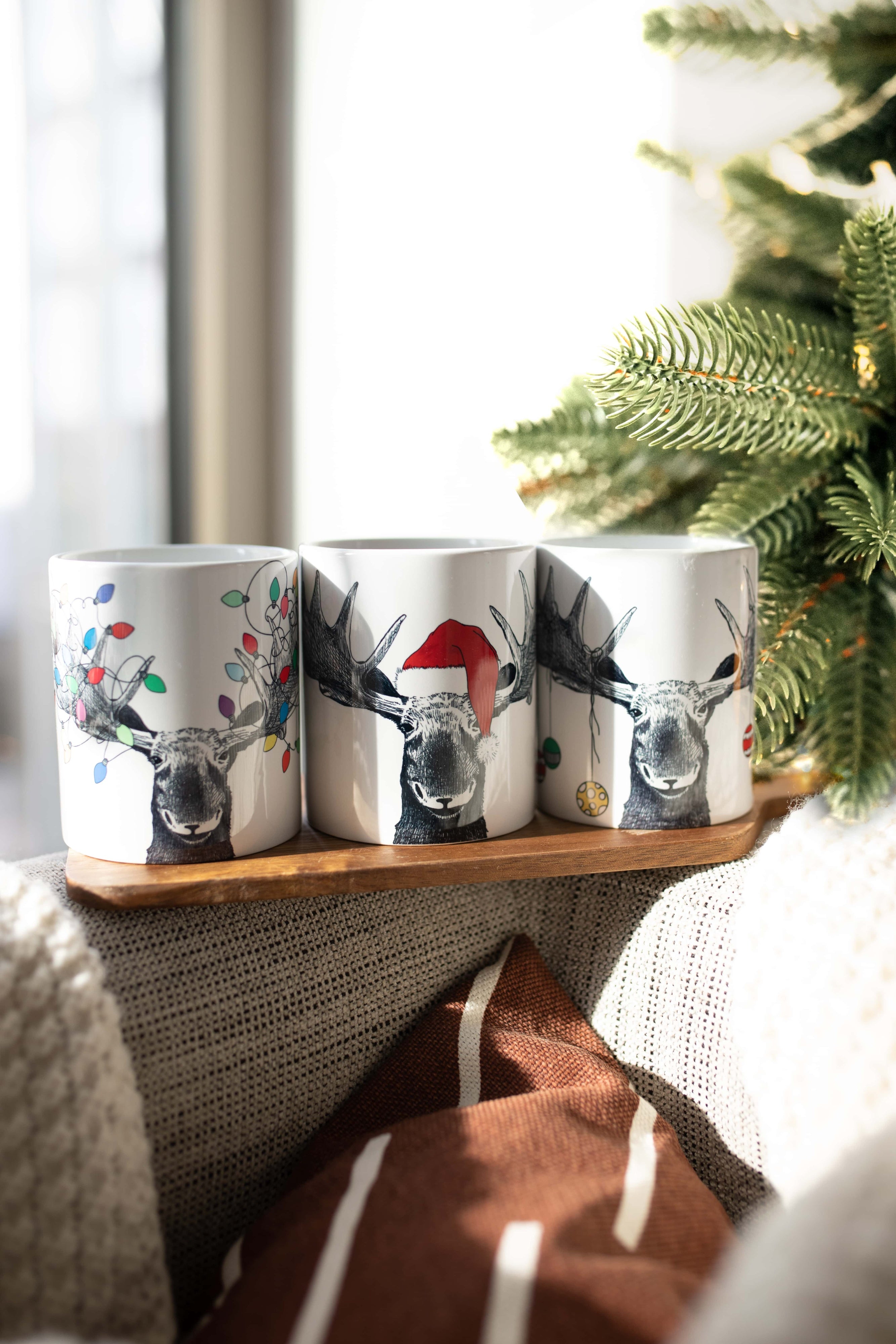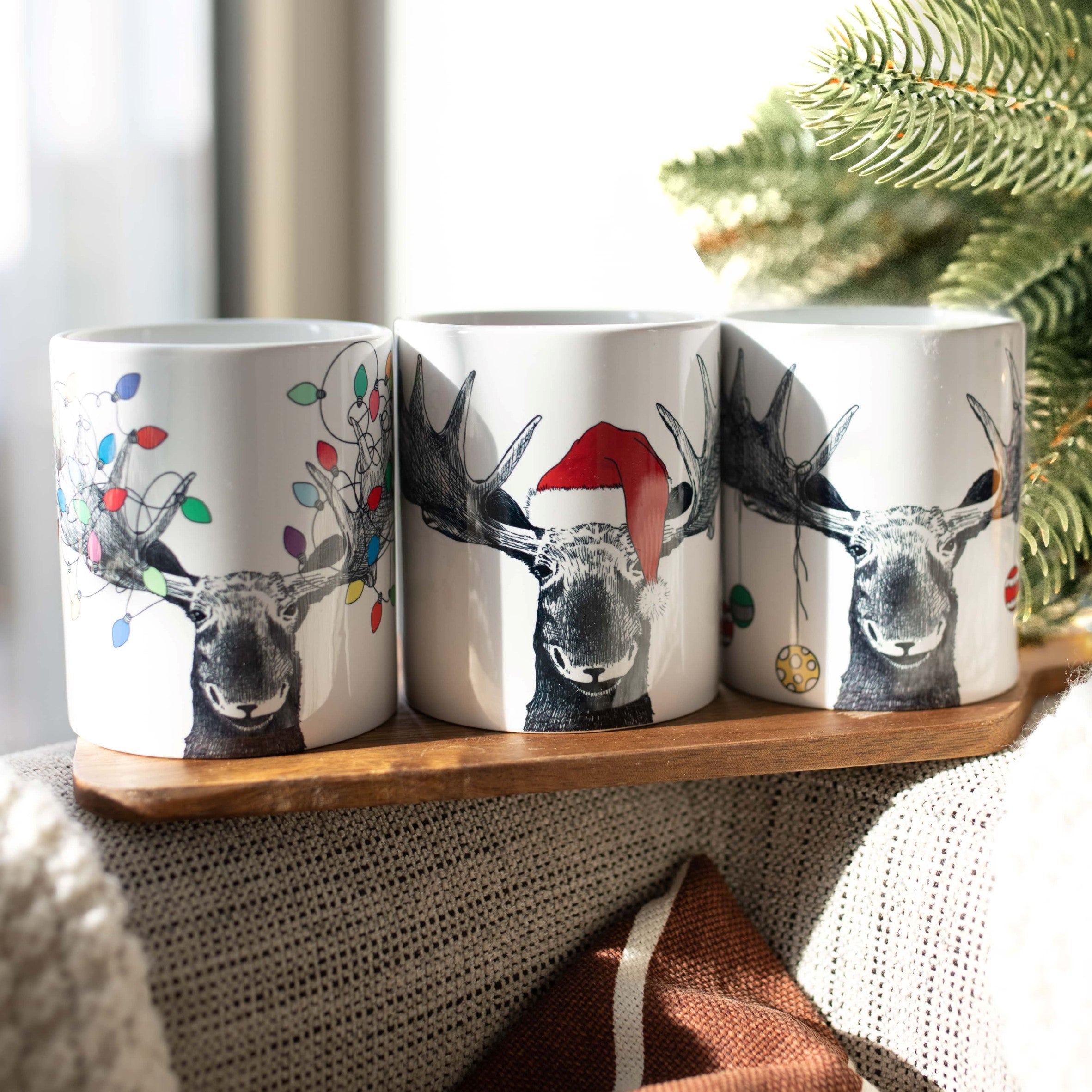 Powerful Fragrances

Signature aromas that will transform any room in an instant.

Artisan Designs

Consciously designed, each candle is a multi-sensorial statement piece that unifies art and fragrances.  

Handmade with Love

Handmade and Handpoured to order in London

Clean Candles

We use clean, vegan and natural wax blend that is exclusively made for us.
FAQs
INGREDIENTS

Vessel: Ceramic

Wax: Coconut Soy Blend

Wick: Cotton

Fragrance: Fragrance Oil
SHIPPING INFO

Your order will be ready to ship within 3 business days. Currently only available in the UK.
PACKAGING

Our candles are all packaged in a luxury black magnetic box, perfect for any occasion and gifting.
Candle Refill
Renew your vessel with easy-to-use refills after your candle is finished. Embrace sustainability and love your candle for longer.
Get your Refill
Testimonials




I had my first inkrypt candle as a wedding gift and we absolutely loved it. We have bought them for gift and I am buying them again for Christmas presents this year. I have always had Jo malone but I think inkrpyt are far nicer. I would only use them from now on

Laura Muckle
Love it...the pot, the fragrance, the packaging. Really pleased and would definitely recommend

Fiona Robson
The smell is gorgeous and the packaging and quality of the candle was really good, ordering another one soon.

Sharon Deacon
Inkrypt candles are stunning both inside and out. Beautiful aroma fills the room and lasts for a long time. Love the beautiful different designs and that you can refill the candles. Have bought them for presents but couldn't bear to give them away, I have kept them all.

Angela Bland
I didn't like my candle I LOVED it so so much and will be purchasing more . Your customer service was also exemplary thank you so much for my small piece of art xxx

Tracey Dickson
I adore the lips design and the fragrance is divine. The candle itself burns very well. I also bought Salty Dave for a birthday gift and this design and fragrance has also proved a great hit. I am now purchasing a third different design as another gift. I just love your candles and the packaging that they arrive in.

Amanda Richards
Complimentary Inkrypt Gift Packaging

Wax Melt Fragrance Sample with every order

Complimentary Shipping on all orders of £50+